Details
Added benefits of the VX are:
– New X-Construction provides added flexibility in under arm opening, providing enhanced shoulder mobility, range of motion, and comfort.
– Relocated anchor points along mid-back provide optimum lift for upper and lower leg tension lines and enhance body position for maximum efficiency and drag reduction
– V-Flex System eliminates lower leg side seams therefore delivering maximum flexibility and range of motion in the hips and glutes.
– Allows for unrestricted flexion and extension in all directions.
It still provides –
– Intelligent Muscle Compression
– Carbon Cage Technology
– Power Return System
– Fully taped and bonded seam construction offers maximum durability and hydrodynamics.
– Multi-panel construction uses anatomically placed anchor points and high-strength elastic tapes to create tension lines along the back of upper legs.
– Tension Lines provide a lifting effect to help maintain body position and alleviate drag and resistance from fatigued legs.
– Enhanced range of motion and flexibility in shoulder straps.
– Fully taped and bonded seam construction offers maximum durability and hydrodynamics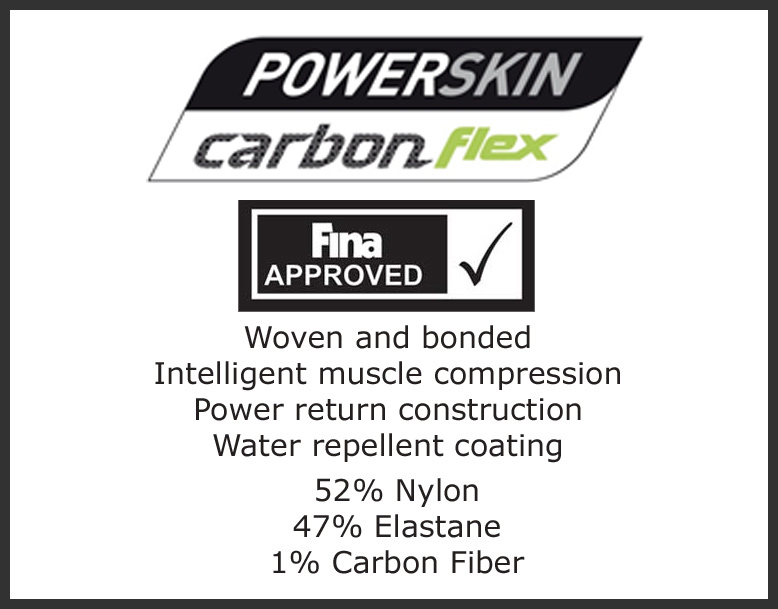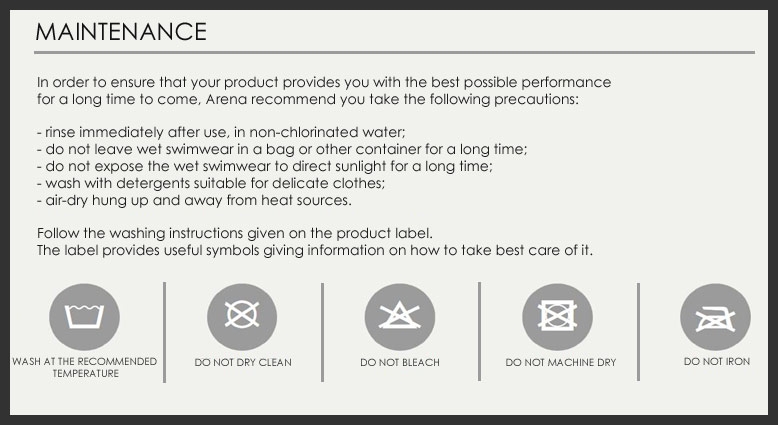 We sell the European Arena Racing Swimsuits which often feature an additional manufacturer's logo when compared to the American varieties. Other than the size of the logos, the suits are identical. Please be aware that the additional logo on Arena's European Racing Suits may exceed the 2.25 square inches of logo allowed in USA competitions. NFHS (The National Federation of State High School Associations) and NCCA (The National Collegiate Athletic Association) have rules on swimsuit branding and these suits are not compliant with the branding restrictions of these organizations. They are however fully compliant with UK, European and the rest of the world's regulations
Size Guide
Sorry, we have not got a size guide for this product.
Give us a call, and we will see if we can help you.
Please note: Sizes guides are given as a guide only