Details
Aquamarine Arena ST 2.0 Girls Kneeskin
The aquamarine Arena Powerskin® ST 2.0 is a great entry level suit. It is just like the adult version! It uses the same powerful knitted fabric which guarantees compression as well as excellent durability in chlorinated water. This makes the range perfect for both competition and training.
The Powerskin® ST 2.0 junior suit is designed to deliver an excellent level of performance whilst offering outstanding value for swimmers of all levels.
– Top performing knitted fabric
– Compression
– Excellent durability in chlorinated water
– Super smooth
– 71% Polyamide / 29% Lycra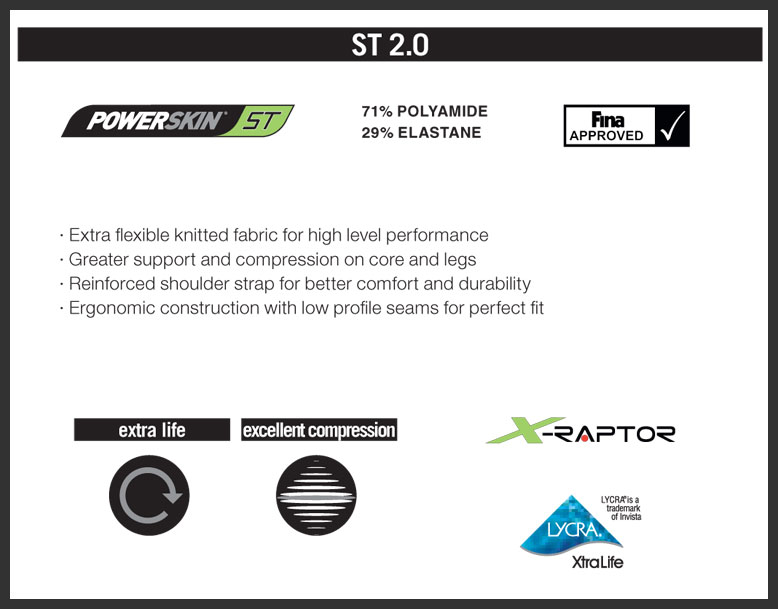 Size Guide
Sorry, we have not got a size guide for this product.
Give us a call, and we will see if we can help you.
Please note: Sizes guides are given as a guide only